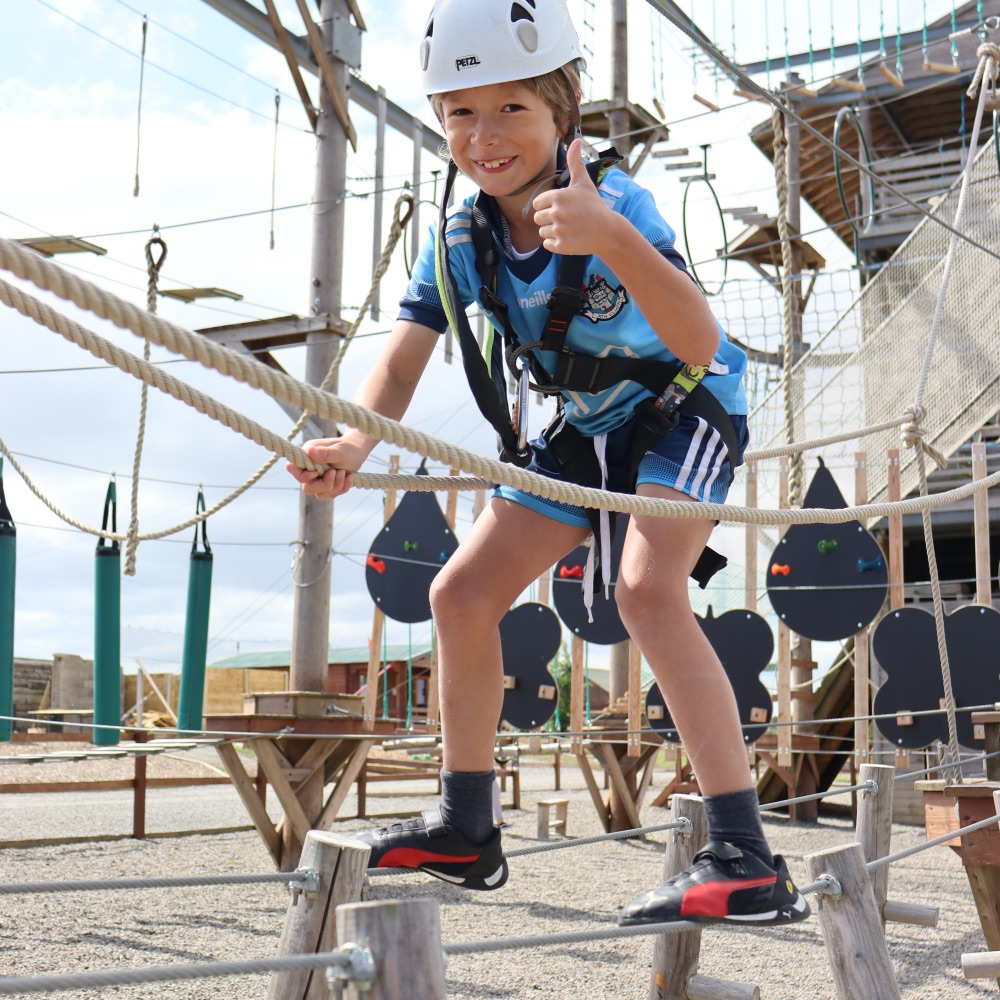 Combining either the 2 level Aerial Trekking Package (8-11yrs) or the 3 level Aerial Trekking Package (12yrs +) with our exhilarating Adrenaline Package (Zipline, Dropzone, 8yrs+). Our Adventure Tower package will keep even the most daring adventurer entertained!
Take on our High Ropes Aerial Trekking Course consisting of 3 levels, including 40 different elements such as "Spiders Web", "Tunnel Vision", "Rickety Bridge" and "Swinging Platforms", ranging in height from 20ft to 40ft
Experience a mini freefall, similar to parachuting, off our 40ft Dropzone (Fan Descender)
Feel the rush and take in the view, as you sail through the air on our 150ft Zipline, starting out at 42ft in the air!
Please Note:
Under 18's require a supervising adult on site for the duration of their visit. (Minimum Age 8yrs,  Minimum Weight: 20kg, Maximum Weight: 120kg)