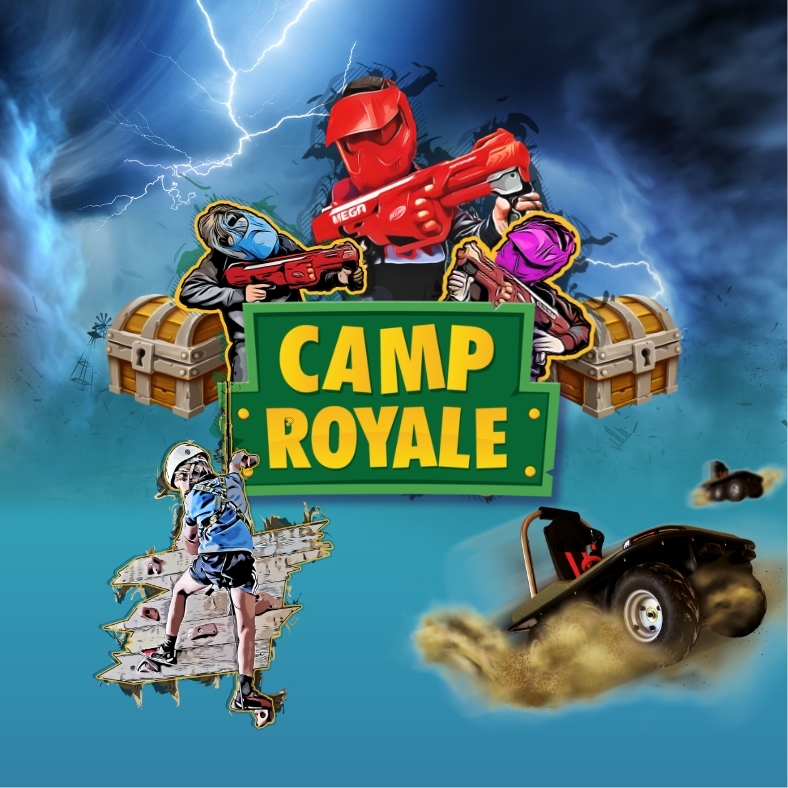 4 DAY CAMPS – 9am – 1pm daily* / Ages: 8-13yrs
Camp Royale for the Easter break is the perfect 4 day camp. Designed for kids so that they can enjoy an action-packed outdoor week of fun!
Just some of the activities included are:  Wall climbing, Splatmaster, Aerial Trekking, Archery, Egg Hunt, Pinata smash. AND MORE…
4 DAY CAMPS

Camp A:
Mon 3rd Apr - Thur 6th Apr

Camp B:
Tue 11th Apr - Fri 14th Apr
*No Camp on Good Friday or Easter Monday
A healthy packed lunch and plenty of drinking water


Old weather appropriate clothing, which can get dirty or possibly torn or ripped.


Raingear to include a rainjacket and old runners or hiking boots should be worn.


Hair should be tied back from face and sunscreen, a hat, mask, sanitizer should be included in each child's backpack daily.
1.Children must not bring any valuables or phones on-site with them during
 the duration of the camp.
All purses, wallets, phones, watches, necklaces, 
bracelets etc., should be left at home.
Parents/guardians will be given an emergency contact name and number to ring if they need to contact their
child.

2.From our experience children under 10 years of age tend to enjoy attending with a friend or brother or sister.

3.Please be sure to arrive 15 minutes prior to the camp commencement for registration.
All children must be on site no later than 8.55am, as a roll call will take place at 9am Sharp!

Please email us at info@flynnpark.ie with any queries or enquiries.
€145 per week

10% Discount for siblings
Please note that in order to avail of discount rates children must be booked and paid for together in the same transaction.
4 DAY CAMPS
9am – 1pm daily* / Ages: 8-13yrs
Camp A:  Mon 11th Apr – Thur 14th Apr
Camp B: Tue 19th Apr – Fri 22nd Apr
*No Camp on Good Friday or Easter Monday
Our Theme based Camp Royale incorporates a little imagination and puts your agility and balancing skills to the test. Navigate your way through our aerial obstacle course and work as a team in your Splatmaster troop to Hunt down the eggs of deliciousness 🐣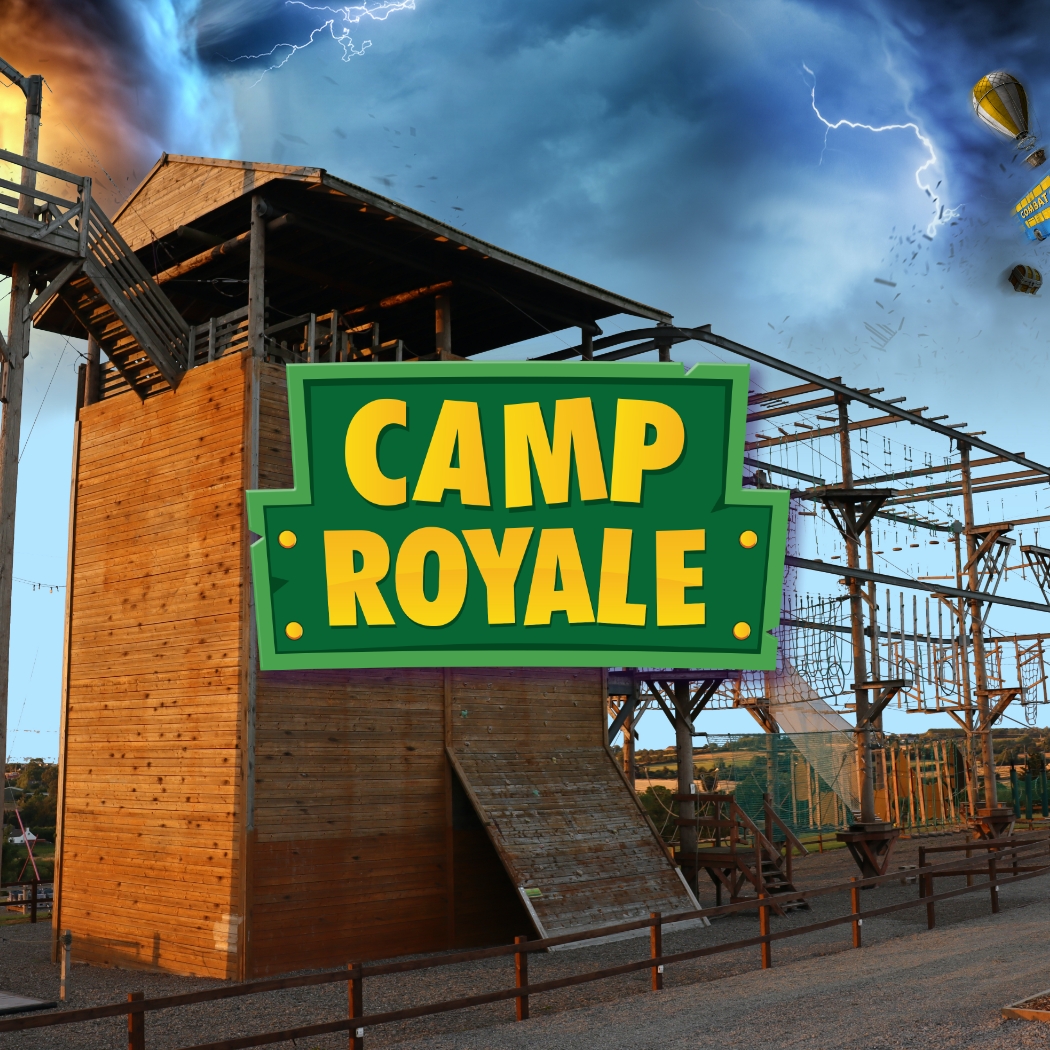 4 DAY CAMPS

Camp A:
Mon 3rd Apr - Thur 6th Apr

Camp B:
Tue 11th Apr - Fri 14th Apr
*No Camp on Good Friday or Easter Monday